Spring Fiesta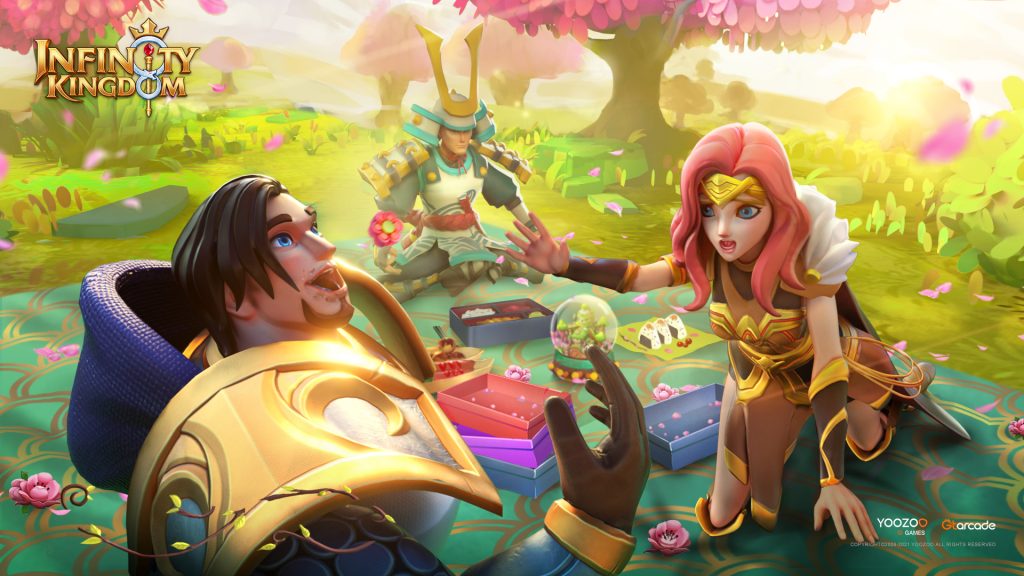 Collect Grass Cake and Silver Lotus to exchange for your favorite rewards! Let's check out the event rules.
〓
Daily Sign-in: obtain gifts for logging into the game each day.
〓
Complete Tasks: complete tasks to obtain Watering Sprinklers and points. Once your points reach a certain number, you can get a special treasure chest. The highest level chest will give you the permanent Spring Fiesta Nameplate!
〓
Spring Missions: send Immortals to complete missions to obtain Grass Cakes. Once your progress reaches a certain point, you can surround your castle with the Spring Profusion Territory Decoration (7 day).
〓
Special Drops: when you gather resources, collect resources, defeat Gnomes and Gnome Bosses, there's a chance that you will obtain a Spring Trove. Spring Trove contains Grass Cakes and other special items.
〓
Spring Colors: use Watering Sprinklers to bring some color to your spring! Water the land to increase your decoration level for rewards, and unlock more reward tiers for even more rewards! In this event, you can obtain the Spring Profusion Territory Decoration (3 day) and Silver Lotus!
〓
Spring Fiesta Giftpack: a new limited-time giftpack is out now! There are 5 tiers to this giftpack, by purchasing one tier, you can unlock the giftpack of the next tier. This giftpack contains tons of Silver Lotus.
〓
Exchange Rewards: exchange Grass Cakes and Silver Lotus for various gifts, including the Spring Profusion Territory Decoration, Avatar Frame, Chat Msg Box and territory emoji "Celebrate"!