How to win
How to win in the arena?
Trying to climb the ladder and earn those arena rewards? There are a few tricks to it.
Buffs
You want your buffs stacked when you are trying to climb the ladder and fight opponents stronger than you or opponents where you sometimes loose a streight fight. Go toss on them buffs – they all work in arena!
City buffs / Positions
Personal buffs

Reconnaissance
You want to check out your competition, especially when you begin to reach a rank where your opponents are as strong or maybe even stronger than you – fear not. Stronger opponents are killable if you just do your recon.
Step 1: Find a target —> Click Ranking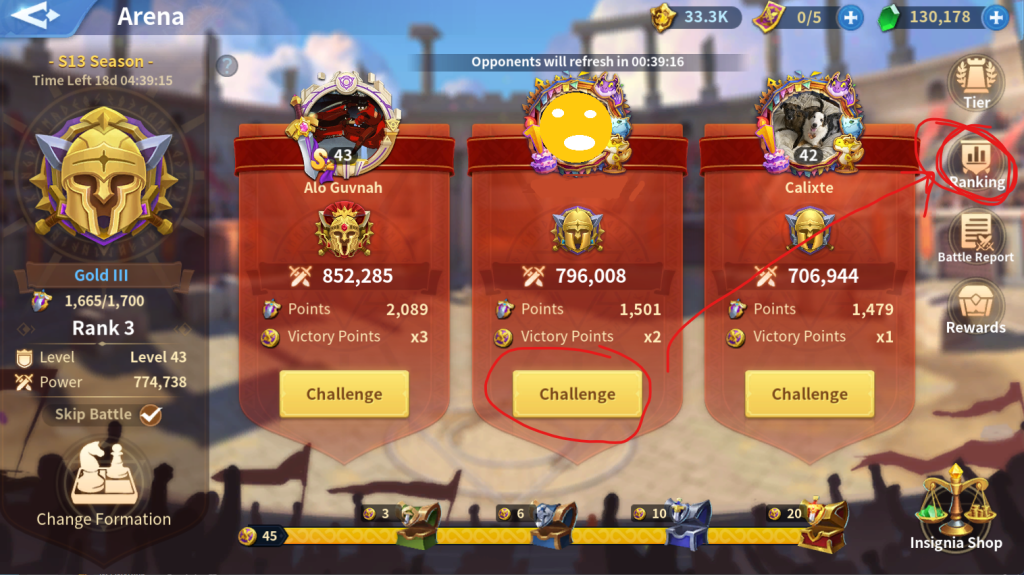 Step 2: Inspect your opponents march lineup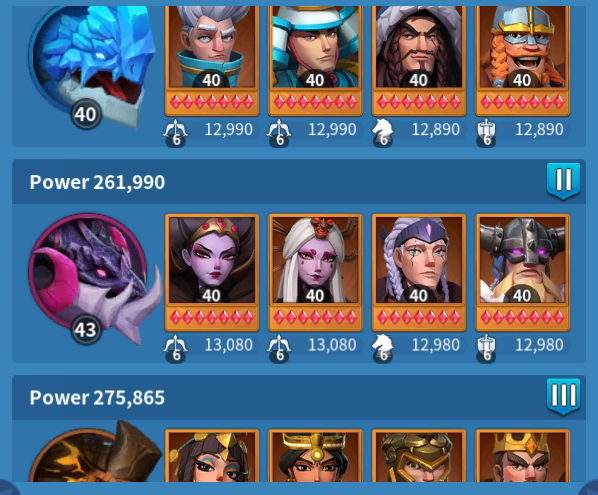 This guy runs water, shadow, earth with his main strength in his earth team. We want to counter his lineup now!
Step 3: Edit your own lineup to counter your enemy
Our earth can counter his water.
Fire performs relatively well versus shadow (much better than vs. water or earth).
Lightning counters his earth – especially since we have Khan and he runs Zeno in his earth march.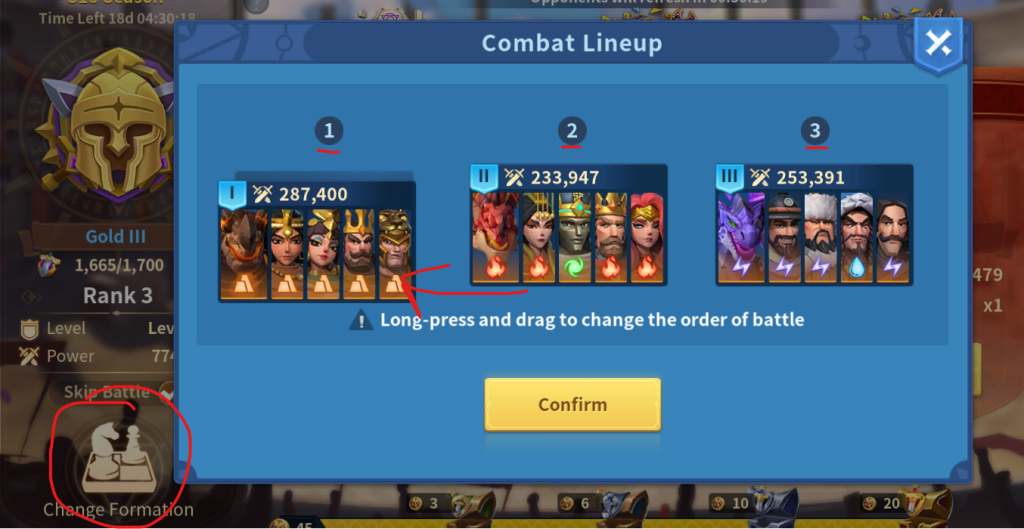 Step 4: Enjoy! We just beat a player with stronger power and marches with the power of recon and patience.

Gl & hf on the ladder!
Published: 24-02-2022