Fire Castle lvl 20 Build
This guide is part of my article series on water builds. If this build is not to your likeing, have a look at the rest of my builds on the fire build page. I have multiple builds for any taste available, IB, PvE, arena/ToS builds and F2P/cheap builds.
This article is for new developing players and part of my guide series which includes builds for Castle level 20, level 30, level 35 and level 40. These builds are made for the average player who doesn't whale hard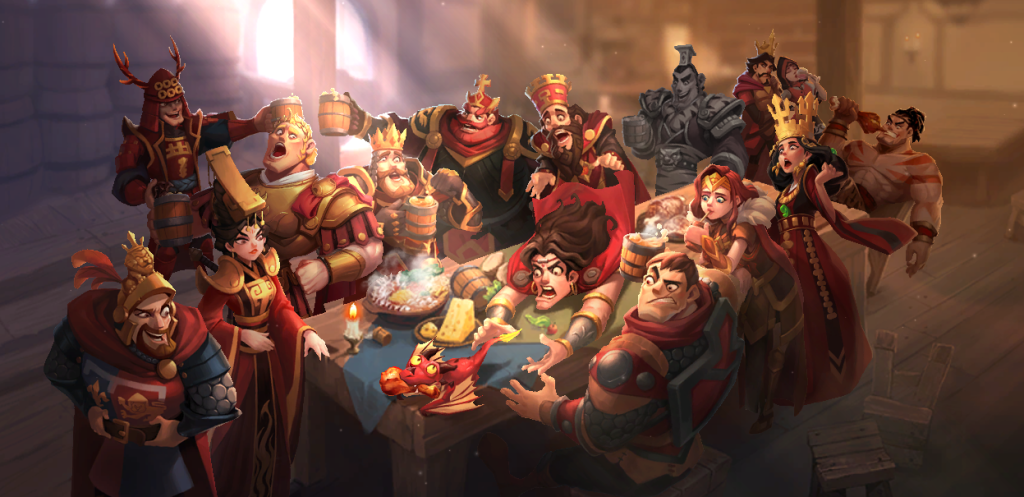 A Castle level 20 guide to Fire
At Castle level 20, you have limited access to Tower of Knowledge passives. Moreover, you will quite quickly reach level 20 and will not have the most amazing stable of Immortals nor many stars ranks on the Immortals in play. As such, this guide attempts to zero in on the average player and where he or she is at in terms of Immortals and Passives around Castle level 20. It is based on an average player accounts and experiances with where we expect to be at around this progress level. Special thank you to Jessica who has been the primary driver, inspiration and brains behinds all of this!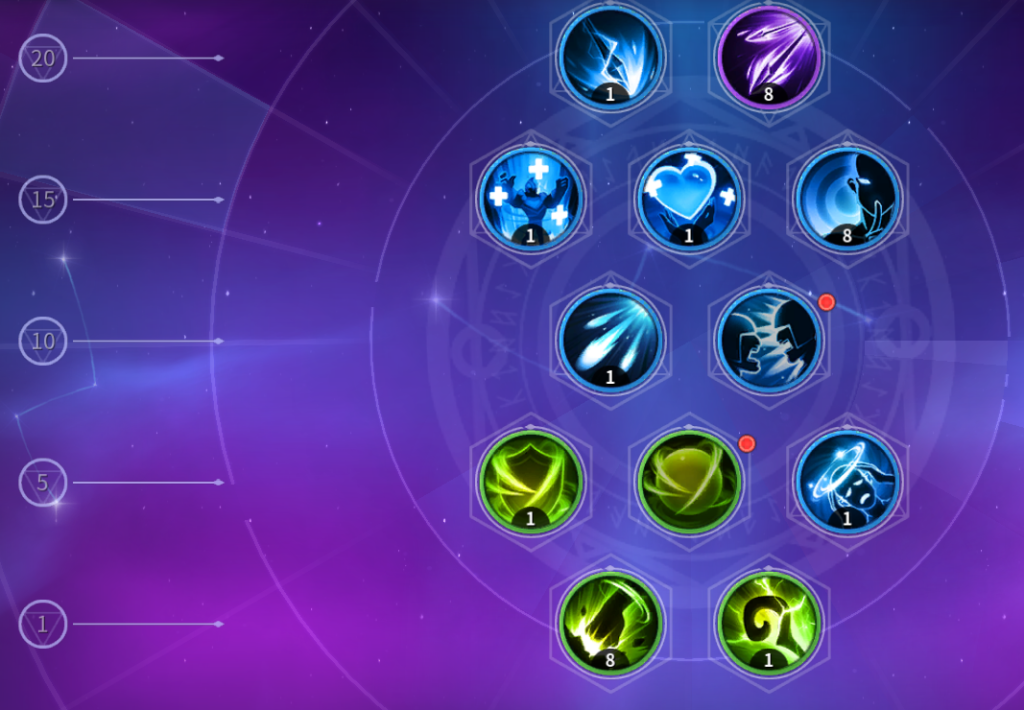 Immortals
For Castle 20, there is not much to say here, I will assume you are using Merlin, Edward, Sanada Yukimura & Hippolyta OR William
In the event you have both Hippolyta AND William, please use them both in conjunction, this early on they serve the same purpose so are interchangeable if you only have one of them.
I will assume that Merlin has 0 Stars, Sanada has 3 (1 Skill slot), Edward has 3 Stars and Hippolyta / William has 0 Stars.
In the event you have neither Hippolyta NOR William, please use Spartacus.
Onslaught (1), the number is in reference to the level of the Skill, in this case, it is a Level 1 Onslaught, like so:

Merlin: No skills
Edward: Onslaught (1)
Sanada: Silence (1)
Hippolyta / William: No skills

Published: 02-10-2022