Community – stay updated with latest active codes!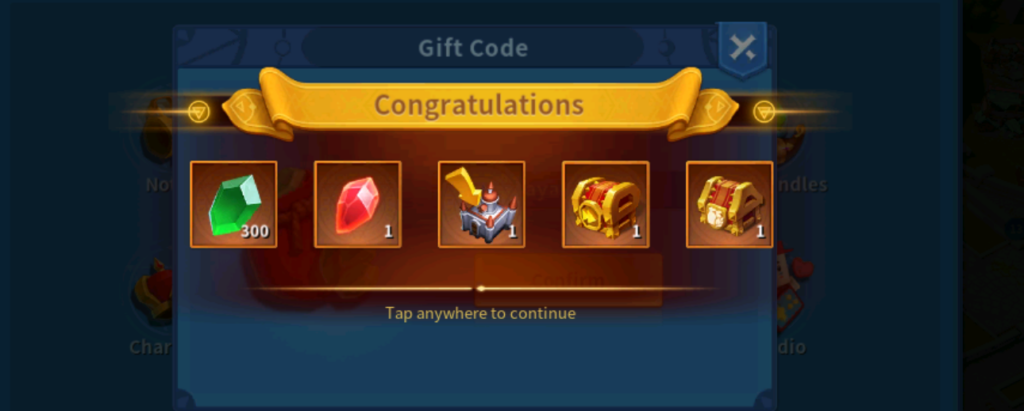 As a player of Infinity Kingdom, you know that every little advantage helps when it comes to building your kingdom and defeating your enemies. One way to get some free rewards is by using gift codes. These codes can be entered in the game to receive various items, including resources, VIP points, and more. Here are some active gift codes that you can use right now to get free rewards.
Active codes 27th april 2023:
Code 1: Rayanplays
Code 2: Tranz
Code 3: Conjis
Code 4: enjoyik
Code 5: sweetik
Code 6: emmental
Code 7: asemgaming
Code 8: IK888
Code 9: infinity
Code 10: happy2023
Code 11: gouda
Code 12: chevre
To use these gift codes, simply follow these steps:
Launch Infinity Kingdom on your device.
Tap on your avatar in the top left corner of the screen.
Select "Settings" from the dropdown menu.
Tap on the "Gift Code" button.
Enter the code you want to use in the field provided.
Tap on "Redeem" to receive your rewards.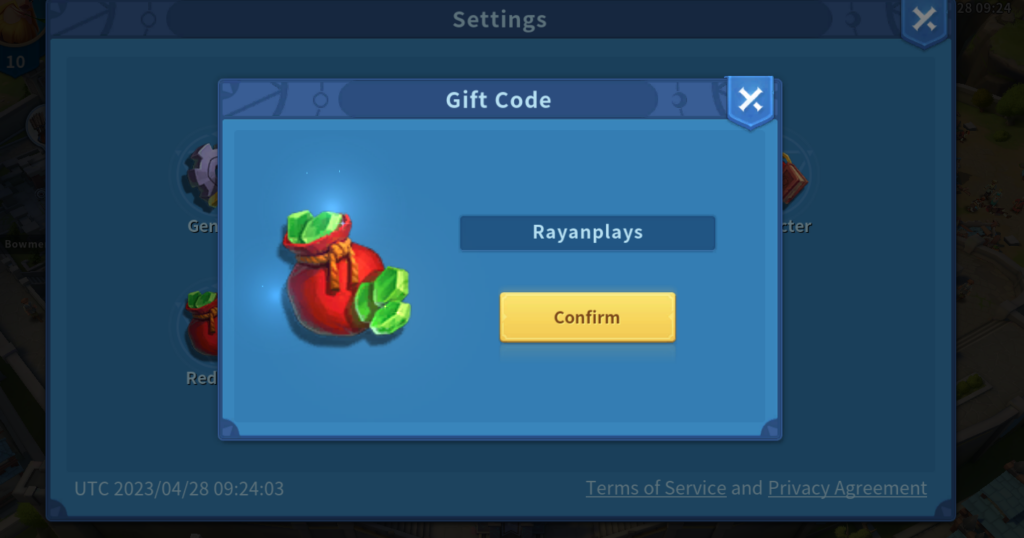 In addition to these active gift codes, you can also join the Infinity Kingdom Wiki Discord to stay up-to-date on the latest gift codes. This is a community-driven Discord server where players can share information about the game, including gift codes. By joining this server, you can get access to gift codes that you may not have known about otherwise. Here's how to join:
Click "Join Server."
If you don't have a Discord account, you'll need to create one.
Once you're in the server, head to the "gift-codes" channel to see the latest codes.
Note that gift codes often have expiration dates, so be sure to use them as soon as possible to avoid missing out on the rewards. Also, some codes may be limited to one use per account, so make sure you're using them on your main account.
In addition to using the gift codes above and joining the Infinity Kingdom Wiki Discord, keep an eye out for future codes that may be released by the developers. You can follow Infinity Kingdom on social media or join the official Discord server to stay up-to-date on the latest news and announcements.
Using gift codes is a great way to get some free rewards in Infinity Kingdom, so be sure to take advantage of them when they're available. Happy gaming!
Published: 28-04-2023