Patch Notes Gift Event (deadline march 16th)
Greetings! The latest patch to grace the world of Infinity Kingdom is patch 2.5. As part of the pre-roll out the team behind Infinity Kingdom have released the patchnotes as well as a unique event where players can participate to earn gift rewards! Simply read the notes, comment in the post and win gifts! In this short article we are going to quickly get an overview of the patch and dive into the details for the gift event. For more details check out all the links in the article below!
Patch notes gift event
First things first, FREE GIFTS! We have a unique chance to participate in a gift event where players can earn rewards simply by commenting on the Infinity Kingdom Forum Post!

We as players are encouraged to read the patch notes and to leave a suggestion, opinions, questions or anything else we may have to say about the latest patch streight to the forum. In doing so you participate in a draw-event for gift rewards.
You can leave any suggestions, opinions, or questions in the comments section of this post https://forum.gtarcade.com/topic/145887
Participation format: Comment in the topic post and leave your Lord ID in your comment post to participate! 20 lords will be selected and rewarded with a gift.
Event deadline (UTC): March 16th, midnight
Patch notes
The patch notes were a bit different than usual. We are not seeing anything in regards to changes or balancing of the "standard" Infinity Kingdom game that we know so well. That being said, there are rumours that dragon skill levels 6-6 for dragon talents is being implemented. While this is true on the old conquest servers, it is still to be seen if this is something that will be rolled out and it is surprisingly not mentioned in the patch.
What is mentioned is Battle Chess! Battle chess is a brand new game mode where players fight on a chess-board style format. It will be a mini-game side event where you deploy Immortals, skill cards (magic abilities) in a fight to kill your enemies King. From the notes, it sounds like an Infinity Kingdom styled version of auto-chess meets Hearthstone! Very exciting, and certainly an opportunity for players who are running out of things to do between events.
The setting is the commonly known chess board. However, instead of the traditional chess pieces we are going to be playing with Immortals as pieces on the board. In addition, players are choosing a deck of spell-cards to be used in combat for various different effects, by the looks of the skills they are going to be in line with well known Immortal Ultimate Abilities from the original game.
The pieces we have to use have different mechanics and concepts. It seems we are using a piece-unique resource called Stamina for movement as well as Energy Marks to cast spells. By the sounds of the notes the player continuously earns Energy Marks throughout the fight.
You can read all we know so far about Battle Chess here.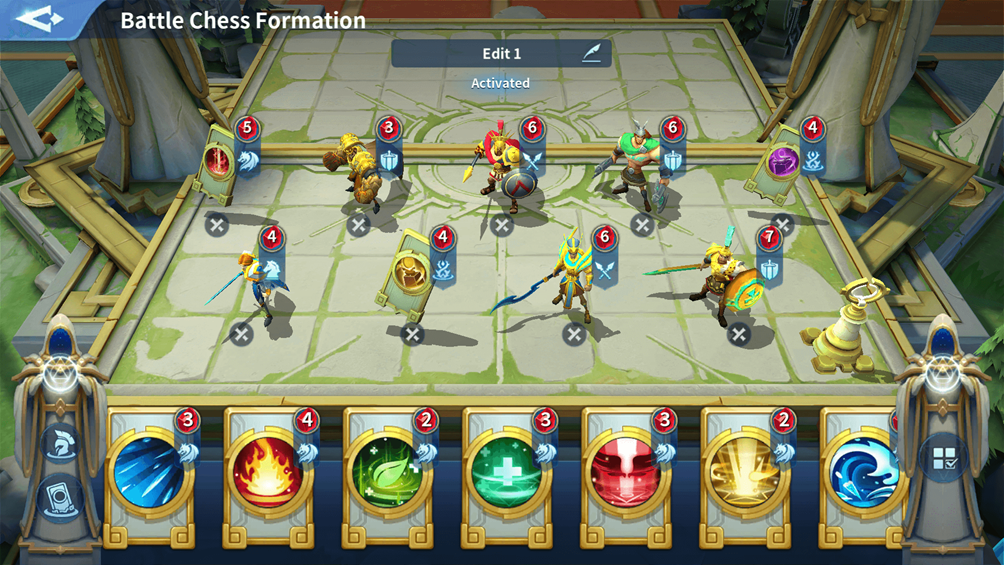 You can also go streight to the official patchnotes and read for yourself!
Read the official Patch 2.5 Notes at: https://infinitykingdom.gtarcade.com/en/news/7016809.html
Published: 10-03-2023