Wind-Earth Hybrid (Alex-Barca w. support)
This guide is part of my article series on Prime League Illusion Builds for the Playoff section of IB Prime League.
If this build is not to your likeing, have a look at the rest of my builds on the main Prime League page.
This guide was made before the first battles in the playoffs have commenced. I have been busy in training grounds for the past week, crafting what I think will be the five strongest marches for the Playoffs of Illusion Battle Prime League.

You can find my five playoffs builds here:
1. Fire w. Charles & Khan
2. Earth-Wind Hybrid
3. Lightning w. Charles
4. Water w. Charles & Khan
5. Water w. Charles & Ignatius

As we have not yet had a playoff battle, I have no real IB data to go by. Therefore, I hope to see many of you trying out this build or one of my other playoffs-builds to report back with feedback and battlereports!
The build overview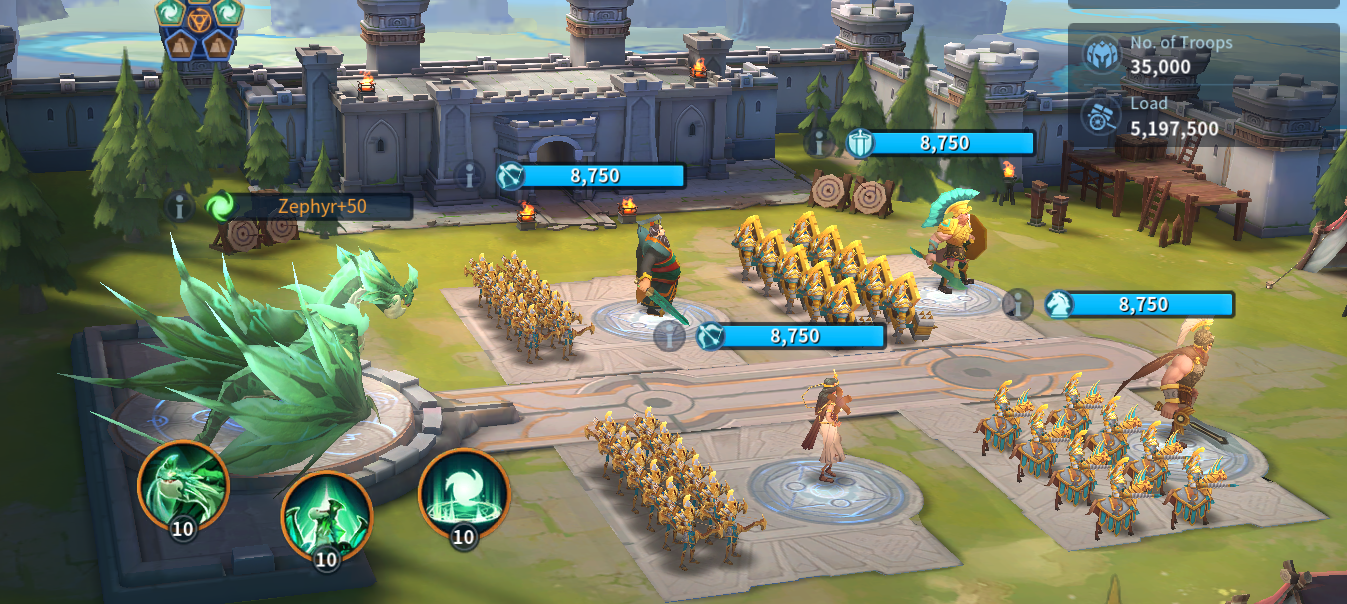 This article is on wind-earth hyrbid. The build looks like something that would never work, but trust me IT WORKS! My god does it work. We are running a wind-earth hybrid where we take advantage of the high physical damage output of Alex and Hannibal. Moreover, we run this with the wind dragon and Zeno which makes our sustainability very strong, keeping our frontline damage dealers high on troop count for a very long time = a lot of damage. In addition, we rely on attack speed (which both Alex and Hannibal Barca scales VERY well from) from Emperor Qin who also provides us amazing debuff Wounds making us an wind-earth killer!
In essence, it means we are abusing the fact that both Alex and Hannibal deal surreal amounts of physical damage. Moreover, they are both quick attackers reliant on normal attack damage output, why Zeno and wind dragon are very strong combo and hugely important.
Setup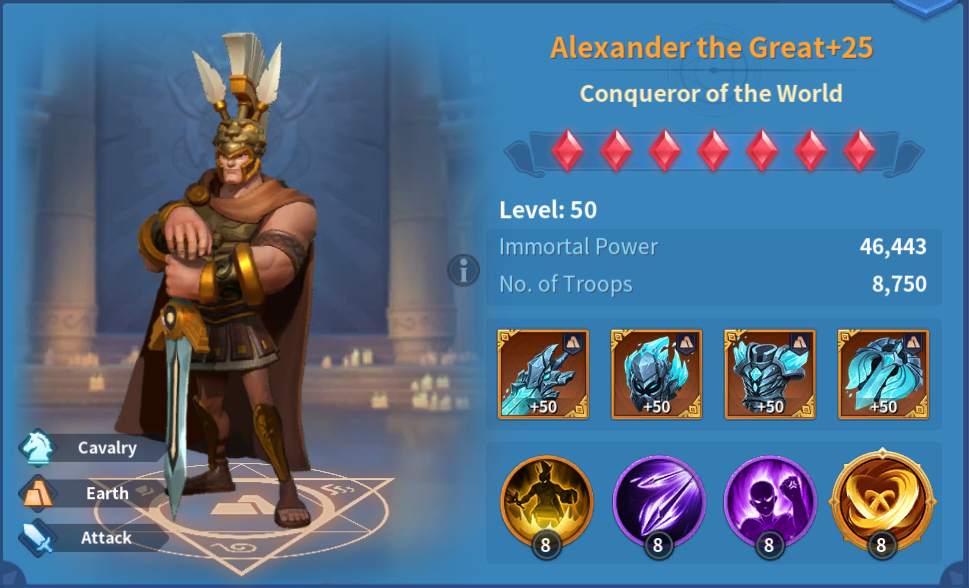 Alex: Anger + Combo + Wind Rage
Barca: Death Breath + Desire + Cleave
Zeno: Energy Suppression/Blessing of Defense + Oaken Guard + Coercion
Qin: Berserk + Weakness Protection + Guard
Strengths and weaknesses
This setup is built around Alex and Hannibal. We are not even running assist to protect a backliner, because they dont matter much on troop count, we just need Qin and Zeno to buff and boost our frontline damage dealers. With the high stacked attack speed, wind dragon, Zeno and Berserk will provide high amounts of sustaining power and with Master on Hannibal both our frontlines are immune to control.
This is a VERY strong build. One of my absolute favorites, it does have one weakness – Fire with Khan. Fire Khans will melt it too quickly and make our strong sustain useless. Anything else will loose to our hybrid!
In conclusion, a strong solid march that will kill most everything.
Published: 09-07-2022