Journey Guide from level 0 to level 5
Follow the tuturial. It is pretty well done, and will get you a short intro to everything. The tutorial in Infinity Kingdom is pretty self-explanatory and well done. You will have a decent idea of what this game is about once you complete it.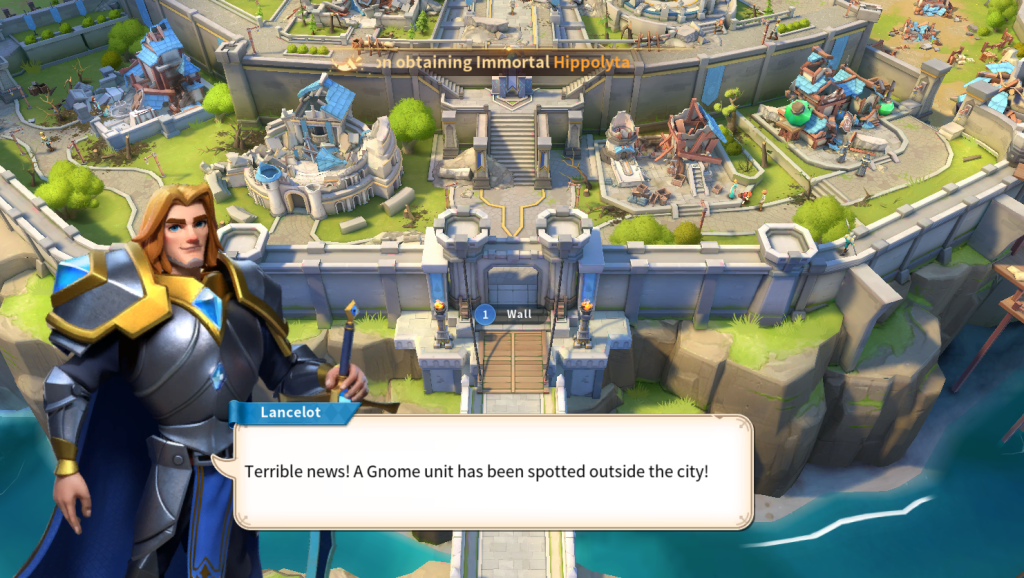 As you progress through the tutorial you are introduced to building your castle, fighting gnomes, summoning Immortals. These are the key elements to Infinity Kingdom, as well as the PvP that will be introduced later on.
Below you find a comprehensive list of all things you need to know from level 0-5 in Infinity Kingdom. I have made the list and sub-pages in chronological order based on when you can/should learn something. As such, it follows the tutorial as closely as possible.
Main take-away's from level 0-5
---
A bit more you should know …
While this is not a comprehensive list of what you are doing during the tutorial, it is what I feel are the most important things to take-away and make sure you have understood. If you are aware and understand these four things, you are off to a decent beginning.
In addition to the more in-depth explanations offered in the sub-articles referenced above, I have some general tips and tricks for you to consider while you do the tuturial.
Tips and tricks
Always keep your builders busy and always buy the temporary builder with gems or alliance coins.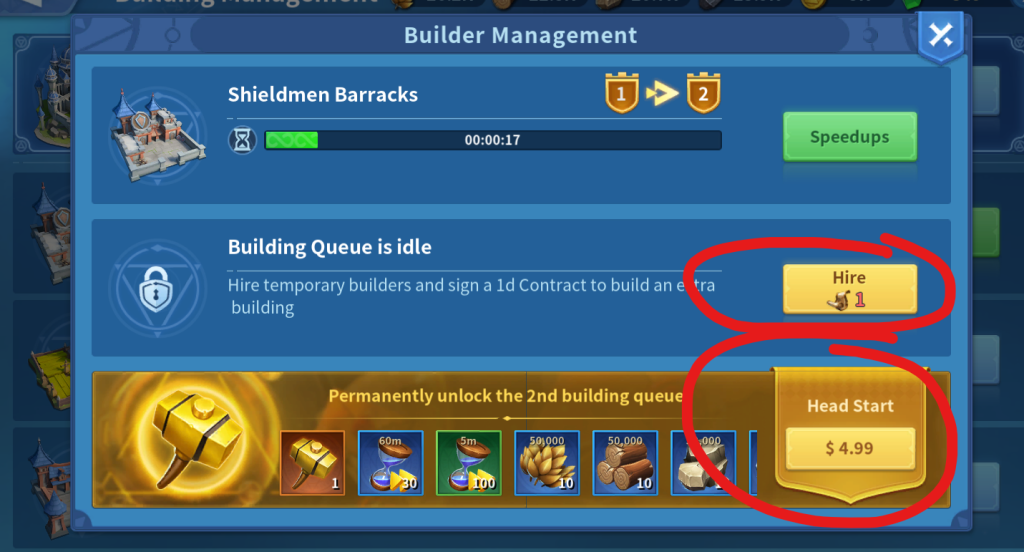 Always produce troops. You want to always keep your barracks training new troops. If you reach the cap (you shouldn't) delete troops and keep cooking. This is because there are key quests later in the game based on how many troops you have trained, these quests yield EXP which you need to set talents (level 5+). In the beginning you want to spend all of your training speed ups on training fast for these quests.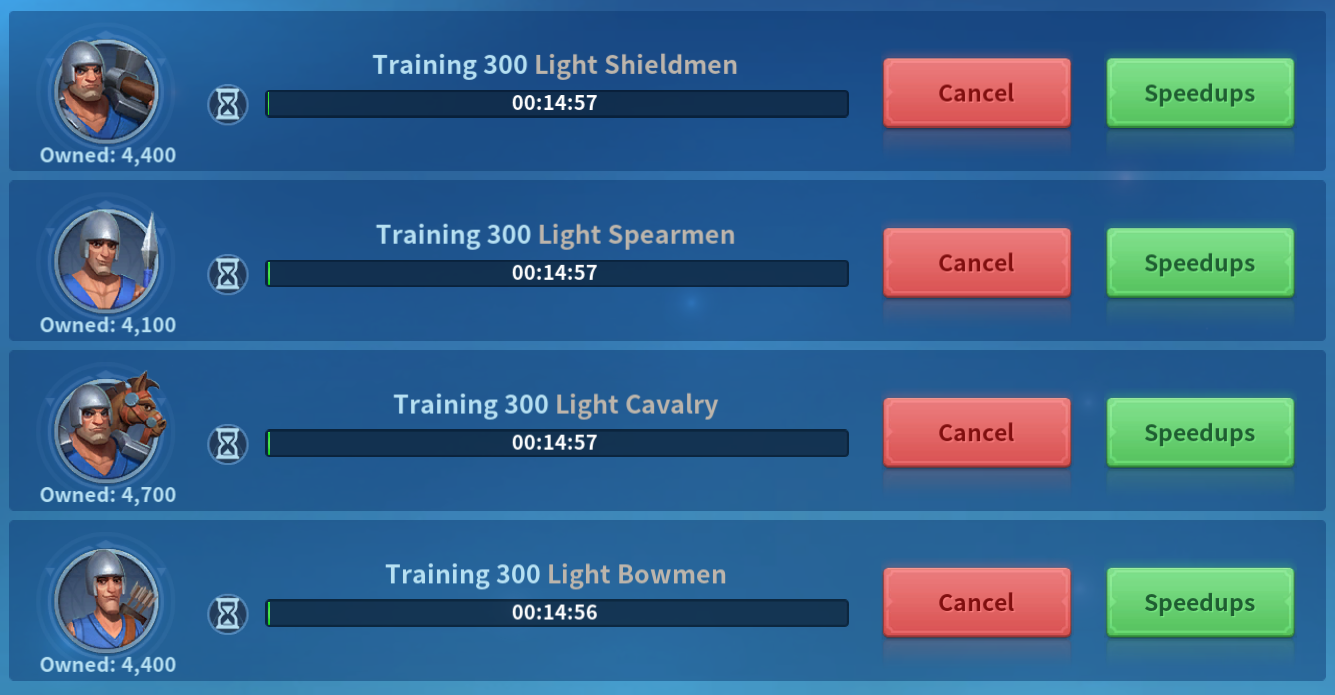 Always keep your AP nice and low.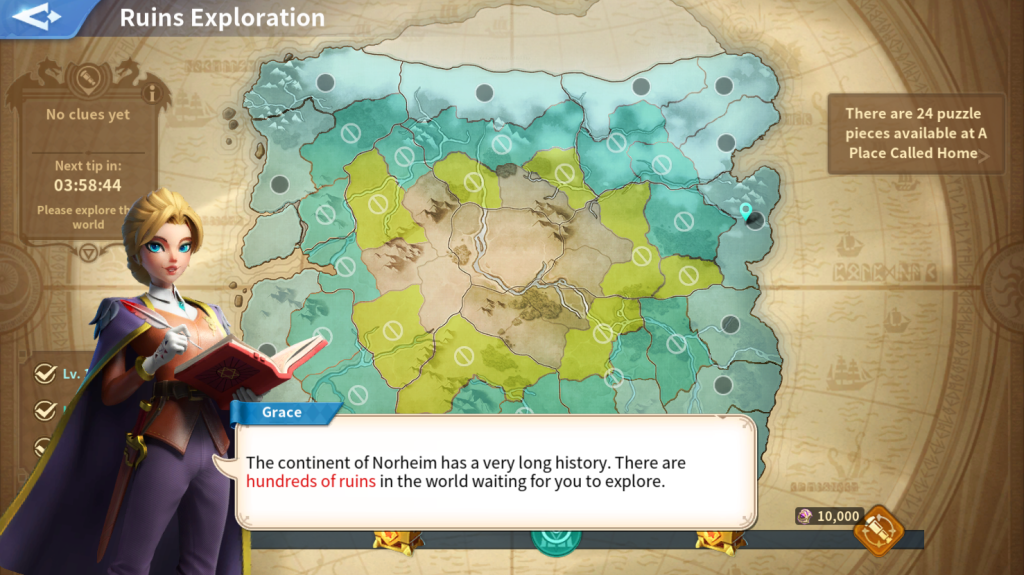 Spend your speedups. Untill level 10-15+ you do not want a single speedup resting in your inventory. Spend them as fast as you can, just remember to get alliance help before completing buildings. Speed builds, troops and tech (later) as hard as you can.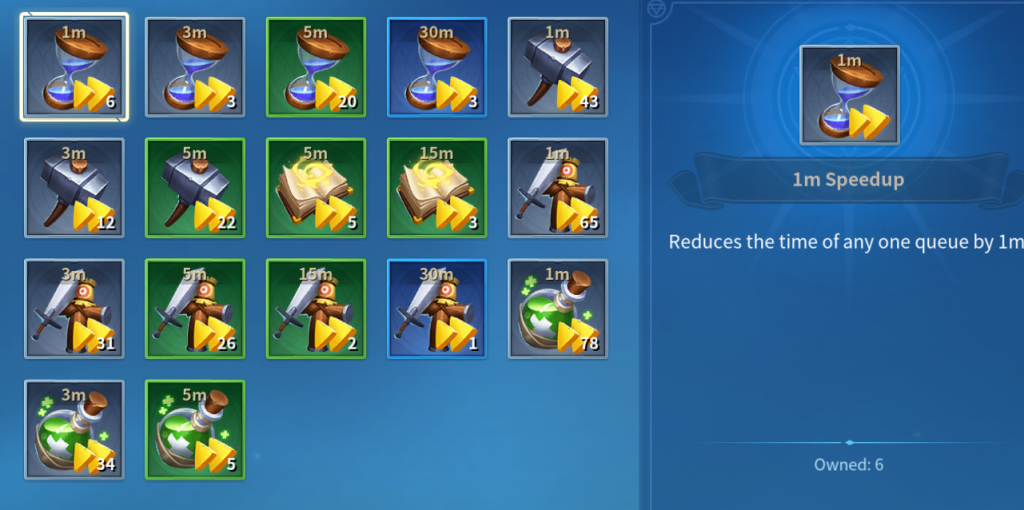 Spend your EXP scrolls and upgrade Immortal equipment. You should always spend EXP scrolls and improve equipment when you have materials. No reason to hold on to any of it, since you can reborn an Immortal and get back 100% EXP in new scrolls + all materials and gold spent upgrading and boosting. This is available later in the Alchemy Lab, don't worry about it for now and just upgrade everything you can.
Conclusion
Basically, you should try to have as low downtime on everything as possible to progress fast through the lower levels. Spend every ressource, speedup, EXP scroll, boost-material, buff, enchant stone, etc. DO NOT STOCKPILE untill you reach atleast Castle level 30.
There are much to learn about Infinity Kingdom, but if I were to sum up how to grow fast and grow right I would say: It is actually pretty simple, just remove downtime as much as you can. Send builders on long builds while you are not playing, build small quick buildings while you are online. Always zero your AP, SP, etc. Keep armies farming ressource nodes once you are offline (you will learn later).
Published: 18-08-2022