Wonderful World
Infinity Kingdom has a ton of cool city skins. You get skins from purchases during events, performance from in game activities such as contention of relics and/or Legion of Frostborne, Throne of the Supreeme, and so on.
Castle Skins serve two purposes: (1) they provide unique buff effects to specific activities such as e.g. tech speed, dragon speed, combat buffs, recovery speed, resource collection rate, etc. and (2) they provide unique cosmetic effects that change the way your castle looks inside the game. The cosmetic effects work in all aspects of the game, any game mode, and provides some awesome customization to make youself more unique and your castle look.. well.. more awesome!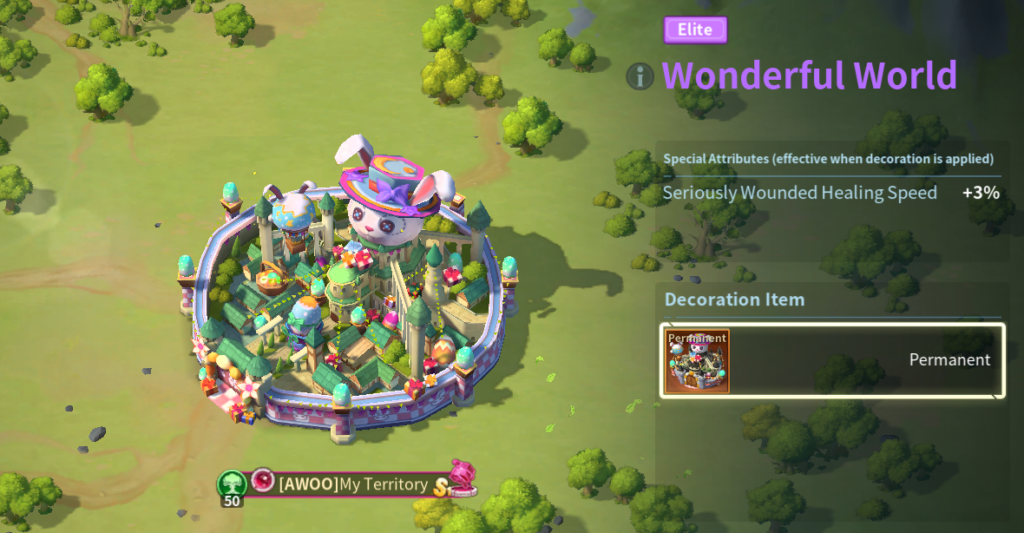 In this article we shall look to the cosmetic castle skin called: Wonderful World
What does Wonderful World do?
Every castle skin has unique beneficial effects, from building speed to rss gathering and troop HP. The Wonderful World provides you a 3% increase to hospitals healing speed. This is a very solid buff and when this skin was first released it was a major priority for me personally to unluck it as fast as possible purely for it's effect. You are going to be healing millions of troops spending a ton of speed-ups. This saves you 3%. That's solid!
HOWEVER. There is a major change since this skin was first released. We have gotten a new skin in Norheim: the Frozen Dragon Hive. This skin does the same as Wonderful world, just better. It's 5% as well as a solid 5% boost to production of resources. This obviously makes our Wonderful World skin a lot less powerful by comparison. However, it remains a solid skin if you are unable to obtain the Frozen Dragon Hive.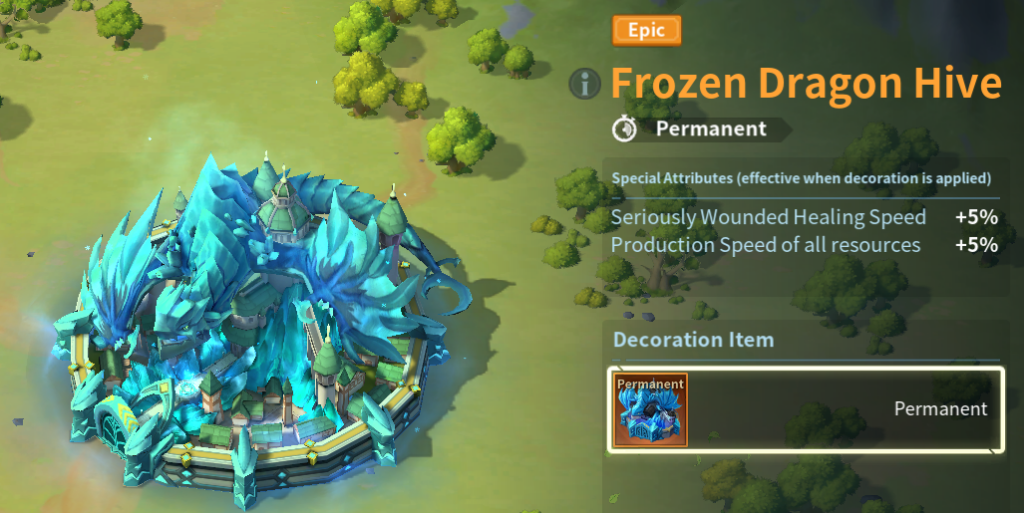 How to get it?
There is only one way to obtain this skin: (1) Original Easter Festival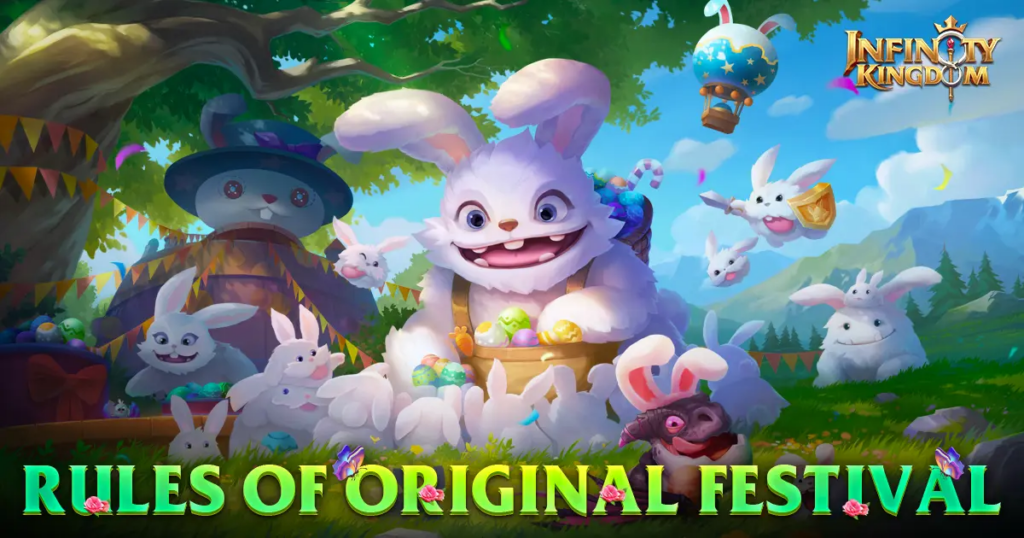 The Original Easter Festival of Infinity Kingdom is an annual event that offers players a chance to obtain the exclusive Castle Cosmetic skin "Wonderful World." This skin can only be obtained during the festival and is not available through any other means.
The 2023 edition of the Easter Festival is on it's first day as I am writing this, and players can acquire the "Wonderful World" skin for a price of $185. While this may seem steep, the skin is highly coveted among players, and this is the only opportunity to obtain it.
Players can participate in a variety of festive activities during the event, including Easter egg hunts, special battles, and more. They can also earn rewards such as in-game currency and rare items.
Overall, the Original Easter Festival of Infinity Kingdom is a highly anticipated event among players, as it offers a unique opportunity to obtain the exclusive cosmetic skin Wonderful World that cannot be obtained through any other means.
Published: 16-04-2023