Marchantile Path Event overview
Merchantile Path, The latest update patch in the Infinity Kingdom 2.2 patch release. This new event has a unique playstyle unlike any other in Norheim history. Let's dive into what is up and down here.
"Trade in Norheim is starting to pick back up as humanity wins war after war. Trade caravans transport goods to markets where they are exchanged for valuable commodities. But the cunning Gnome Units have been keeping an eye on these caravans, waiting for their chance to strike and steal the goods. Your goal is to work with your allies to safely protect these caravans to their destination while collecting enormous rewards."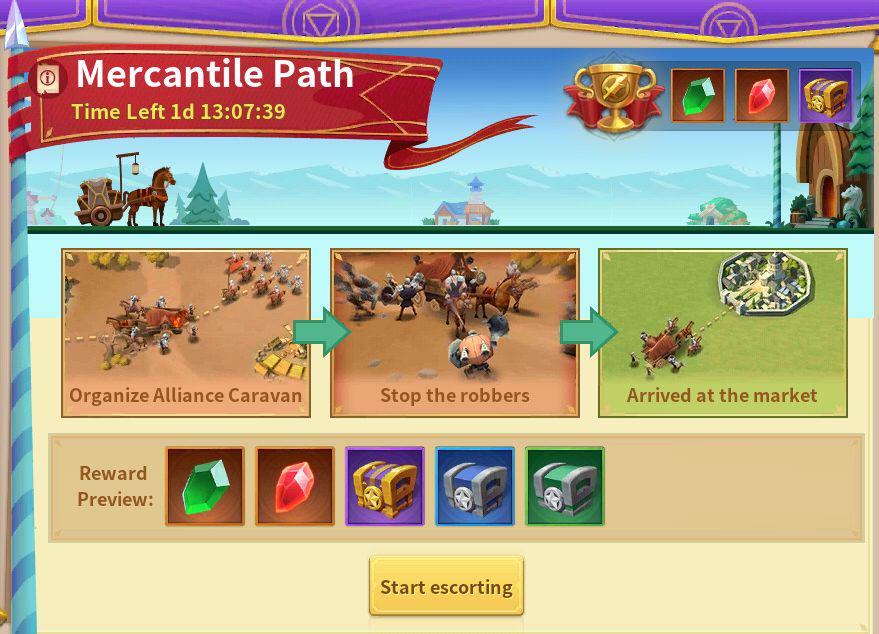 How to Play Merchantile Path?
1. You can start your own caravan or join one that already exists.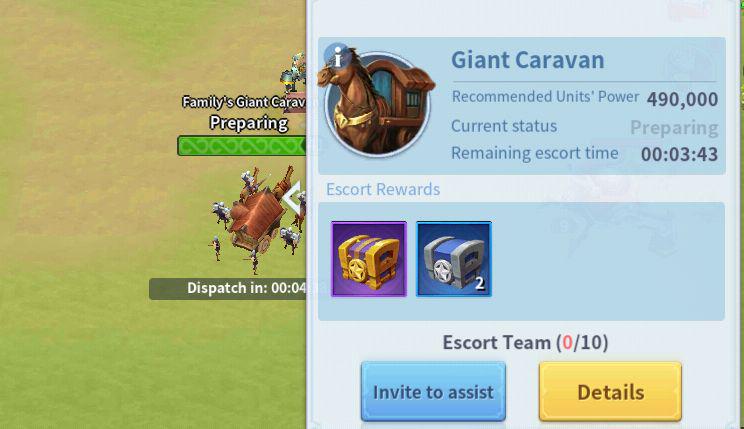 2. Caravans come in three different sizes: small, medium, and giant. The more supplies that can be transported, the more difficult the journey will be, and the more generous the rewards will be when it is successfully completed, the larger the caravan.
What what can I solo? The power suggestions is WAY OFF!
I am able to easily solo a maxed giant caravan with a 300k march and my 150k alt can do Giant caravans with 30 goods without a sweat.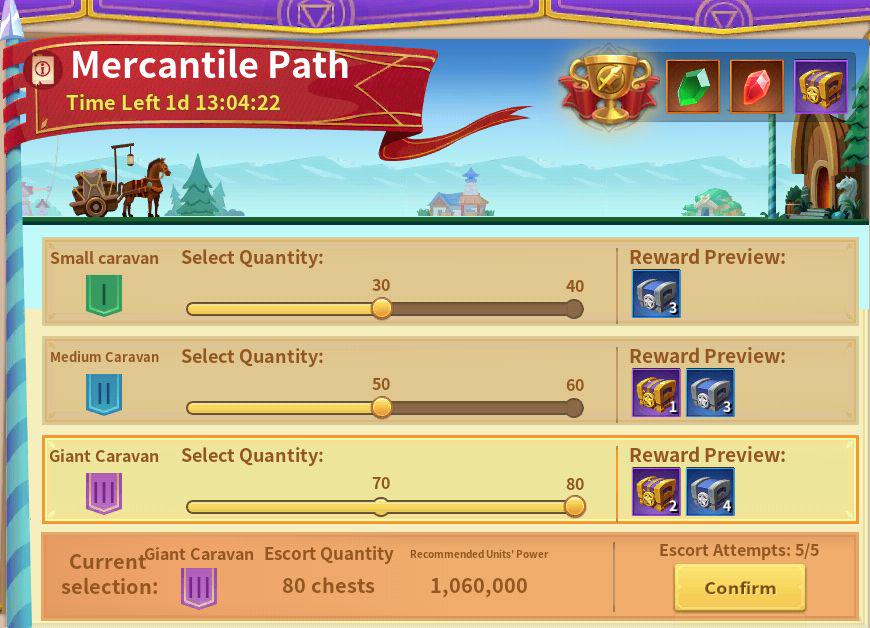 3. You can send your own troops or ask other members to join the journey once a caravan has been setup. This is precisely like throwing a rally with your fellow alliance teammates. Just for defending a Caravan as it travels to a Norheim City Market.

4. Gnomes will be sneaking in and stealing the supplies from the caravan. It is your job to make sure they are killed upon approach! Protect the caravan goods at all costs 😉
5. You must eliminate the gnomes that continously attack the caravan. The supplies from the caravan will be lost, and your reward will be reduced, if you lose the battle. The expedition will fail if all of the supplies are stolen.
What is the Rewards?
The content of the rewards available varies depending on the size of the caravan and the amount of resources protected. After successfully exploring a caravan, the caravan organizer will receive an exploring reward based on the amount of supplies left in the caravan, and an assisted explorer reward based on the percentage of damage done to Gnomes by the alliance member(s).
The rewards are:
(1) Materials for crafting Artifacts. These are earned every time you complete a caravan escort event.

(2) Gems and Philosophers Stones. These are by far the most important things to get from this event, since purple stones are our primary ressource for combat strength (until we max all ToK skills). Unfortunately, the ranking is not working in my server so I cannot tell you how the ranking works. If anyone know please do reach out 🙂

Published: 02-07-2022