Boss-killing Build (Lightning)
This guide is part of my article series on lightning builds. If this build is not to your likeing, have a look at the rest of my builds on the earth build page. I have multiple builds for any taste available, IB, PvE, arena/ToS builds and F2P/cheap builds.
This article is pretty simple and streight forward yet something I think everyone who has ever been using lightning has had a hard time with – when we are maining lightning, how the hell do we kill a boss?
The answer is the right passive loadout and removing Richard from the march and replacing him with our beloved Hippolyta. She is free to play via CoR shop and is the second best single-target DPS after Yoshi (water). Since our lightning march lacks a frontline dps, we need to use Hippo in here and not Yoshi.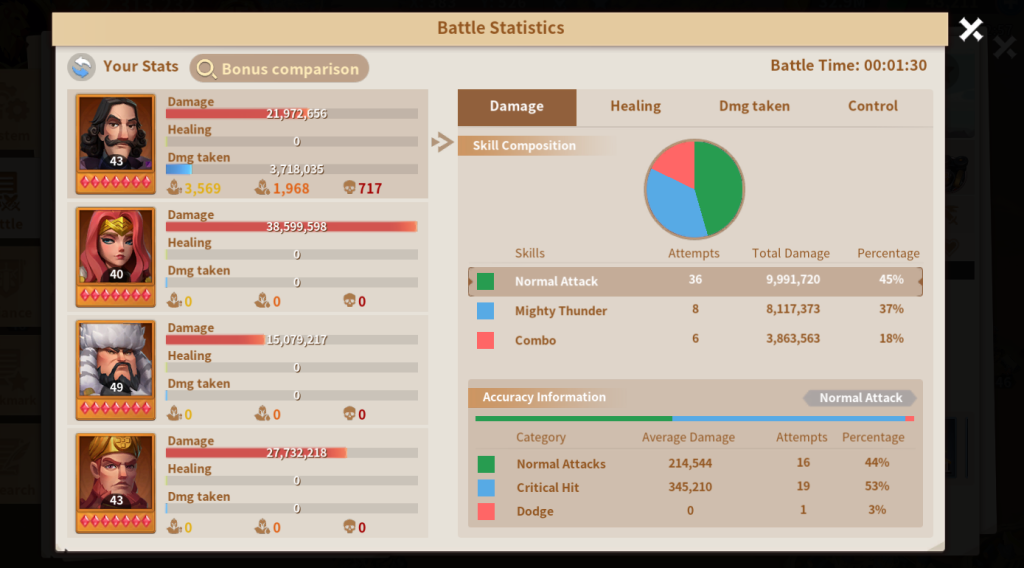 Setup
This setup will ONLY work versus bosses. It is not good for PvP or gnome farming. We are simply trying to kill a single target quickly with the limited tools of lightning and an addition of single-target specialist, Hippolyta.
You want to run this passive loadout:
Hippolyta: Anger + Burst + Death Breath
Peter: Combo + Adrenaline Rush + Duel Master
Hammurabi: Annihilation + Root + Concentration
Genghis Khan: War Blessing + Weakness + Rage Blessing
Published: 17-04-2022