Lightning Immortals
Lightning element is the counter to earth. This is primarily what drives the strenght of the element. It is not very strong in PVE content, so you should go earth/water for gnome farming and fire/water for boss killing.
What it does extreemly well however, is counter earth teams. Most servers see a ton of water mains in the beginning, then moving into more and more earth mains. This is because earth is the third cheapest march to build out (first being water and fire) and because many people build earth mains to counter all the water teams.
Lightning is a PVP element. As stated, it has elemental bonuses when fighting earth, but it also performs very well versus other teams and is one of (if not THE) strongest setup versus holy, provided you unlock Genghis Khan.
Genghis Khan provides wounds debuff to the enemy, which means the enemy team cannot recieve any healing. This is extreemly powerful and hard counters water dragon and holy dragon as well as all healers such as e.g. Zenobia and Theodora.
Peter the Great is one of the best physical damage dealers in the game, putting his front line opponent under heavy dmg pressure. Additionally, his despell ability provides insane value in PVP encounters, when playing against teams with shields and/or buffs.
YSG is decent IF you choose to build towards the assist-meta, because he has strong defenses from his skill. This means that he can be running assist passive to protect Genghis Khan (Genghis Khan is squichy and dies quickly).
Richard and Cid are the only other epic front line immortals for lightning. However, none of them are particularly good right now.
In the future, Richards new artifact may make him viable to use. Likewise, IF you are playing lightning to counter physical damage setups (in a physical damage meta) Cid could potentially be strong, also given artifact. At the moment of writing however, I prefer to run an out-side-element immortal as the 4th spot in lightning. Strong candidates for the spot are: Bjorn, Attila and Hippolyta.
Highlighted Lightning Immortals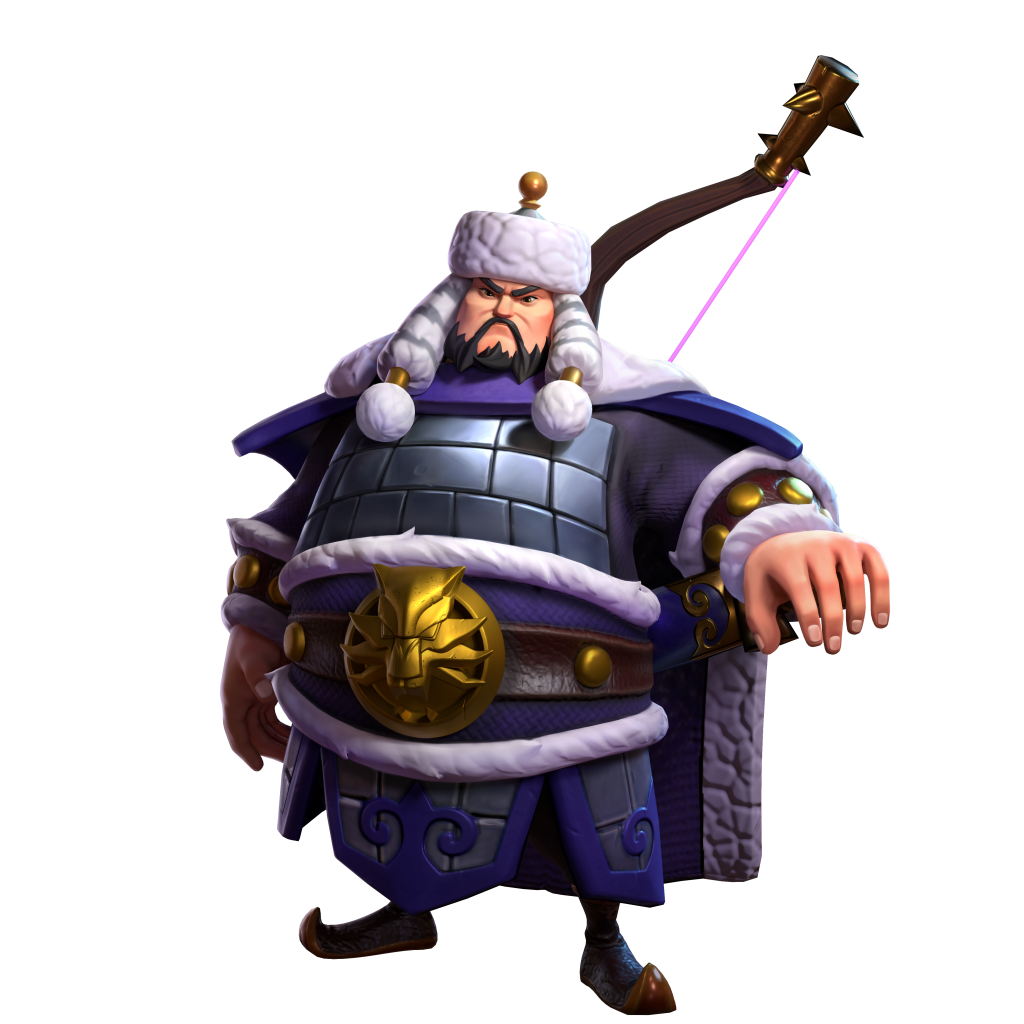 Genghis Khan
Ultimate skill: Arrow Storm
Inflicts Physical Damage (damage rate 440%) to all enemies, and couses Would-enemies cannot be healed for 10 seconds.
Scaling:
Damage rate – 132% / 176% / 220% / 264% / 308% / 352% / 396% / 440%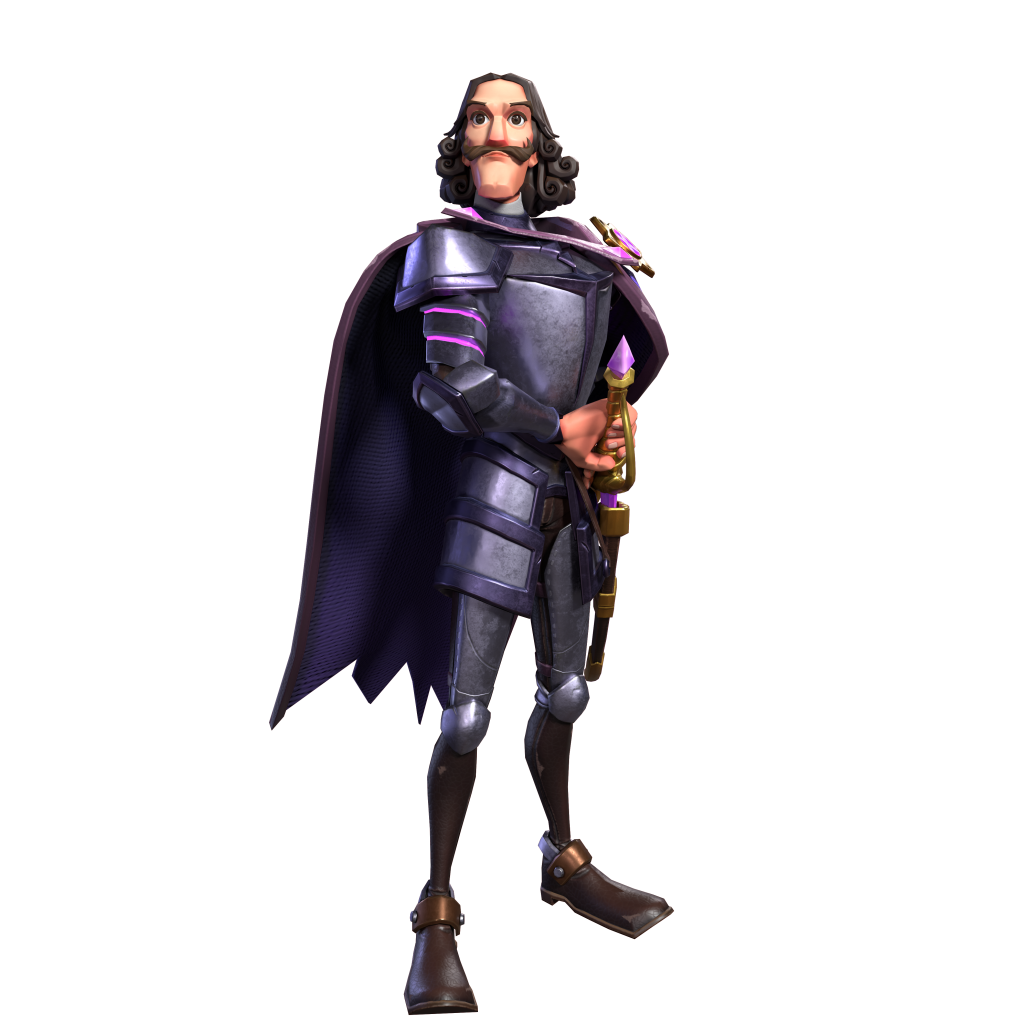 Peter the Great
Ultimate skill: Mighty Thunder
Purifies the enemy targets directly ahead, despelling all buffs and inflicting Physical Damage (damage rate 550%).
Scaling:
Damage rate – 165% / 220% / 275% / 330% / 385% / 440% / 495% / 550%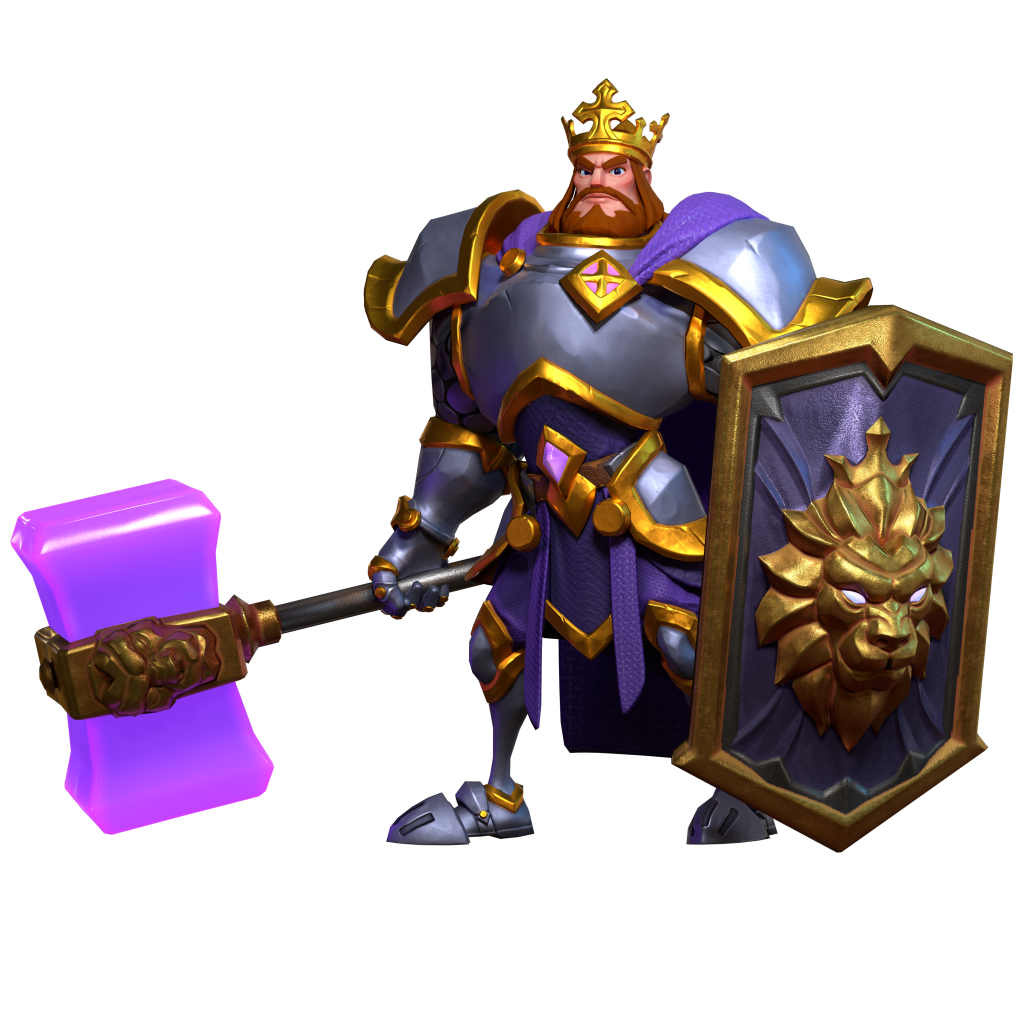 Richard I
Ultimate skill: Heaven's Wrath
Inflicts Physical Damage on enemy targets within a certain range (Damage Rate 170%) and has a 40% chance of Stunning them so that they cannot move or recover Energy for 4s.
Scaling:
Damage rate – 51% / 68% / 85% / 102% / 119% / 136% / 153% / 170%
Silence Rate – 12% / 16% / 20% / 24% / 28% / 32% / 36% / 40%
Speculation: Reportedly, a "certain range" means 3/4 immortals with the diagonal enemy being "out of range". Please contact me if you prove/disprove this!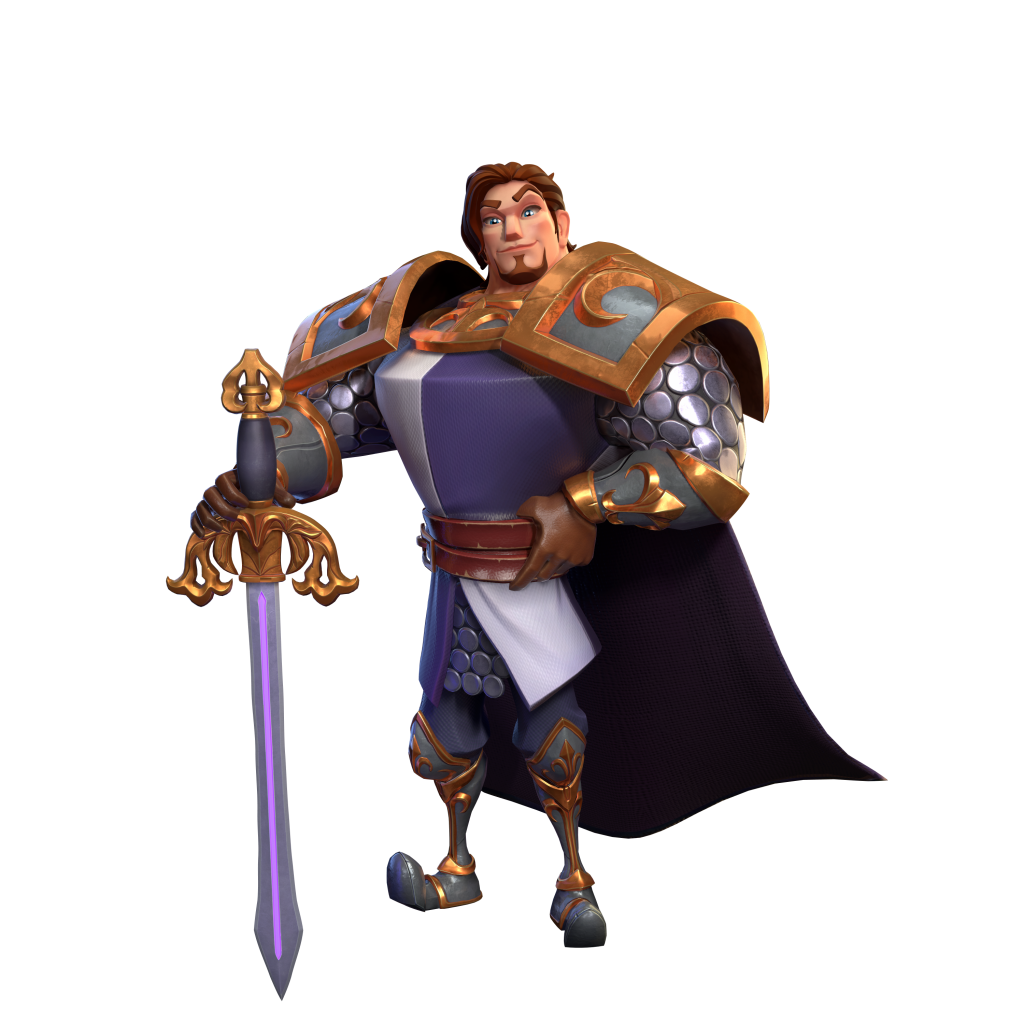 El Cid
Ultimate skill: Conquest
Reduces the physical damage inflicted on your front row teoops by 9%, and when they are targeted by normal attacks, there's a 65% chance of inflicting physical damage on the enemy (damage rate 30%) for 12s.
Scaling:
Damage rate – 30% / 40% / 50% / 60% / 70% / 80% / 90% / 100%
Recieved damage reduction:
Damage rate – 9% / 12% / 15% / 18% / 21% / 24% / 27% / 30%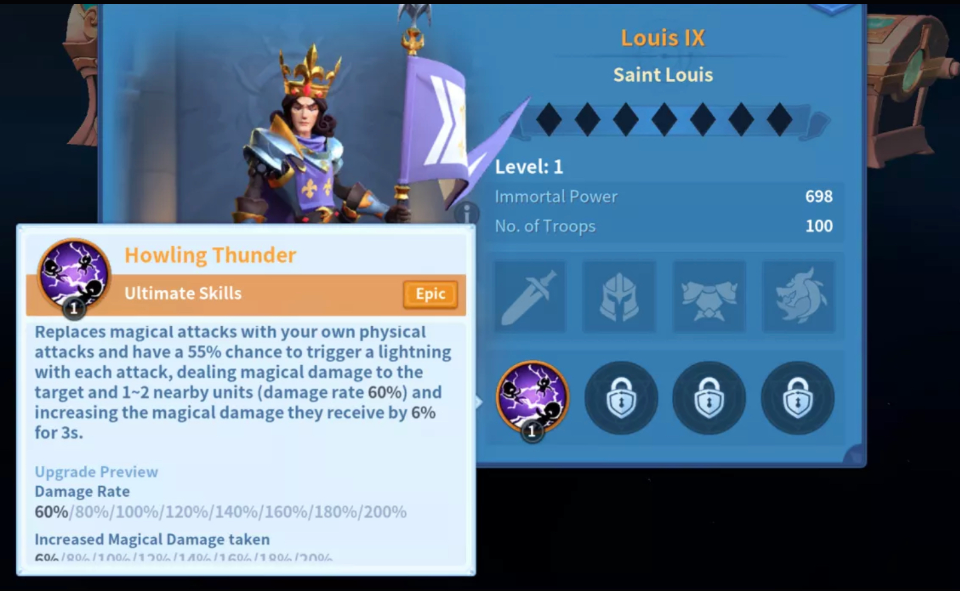 Louis IX
Ultimate skill: Howling Thunder
Replaces magical attacks with your own physical attacks and have a 55% chance to trigger lightning with each attack, dealing magical damage to the target and 1-2 nearby units (damage rate 60%) and increasing the magical damage they recieve by 6% for 3s.
Scaling:
Damage rate – 60% / 80% / 100% / 120% / 140% / 160% / 180% / 200%
Recieved damage reduction:
Damage rate – 6% / 8% / 10% / 12% / 14% / 16% / 18% / 20%