Free-2-Play Water Builds (with + without Atilla)
Water without Attila
First of all, water without Attila is like ice cream on a cold winter's day, you can do it and some might enjoy it, but it's a lot better when the suns out. Attila is an extremely powerful Immortal (one of the absolute best Immortals in the game) and water marches without him suffers. Since Attila is a semi-paywalled Immortal (available in bundles and through the pearl shop) he can also be collected from the arena, and it should be the goal of anyone running water to build him as soon as possible. In the meantime, however, there are a few alternatives for the free-to-play/low spenders out there.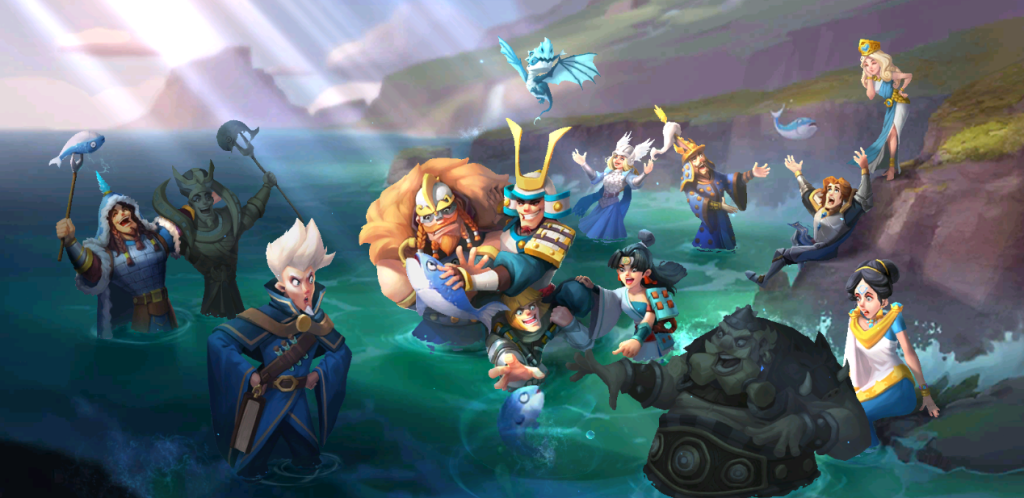 OBS: Beware, that I cannot do a water guide with any meaning to it without both Merlin and Attila. I would recommend anyone playing IK to at least buy the extra builder and get Merlin from that. But if you are not going to build either one then you should stop building water and focus on Contention of Relics and build fire instead. Fire is a thousand times stronger than water without the two strongest Immortals, Merlin and Attila.
Despite the above, I have been getting a lot of requests from players asking for guides on water builds. This article is for all the many water players out there! In this article, I will not dive deep into the builds, but instead, explain the logic and present the best options for you to build into.
Logic behind composing water builds
Some of you ask for cheap/F2P setups, some for light spending, and some want to beat holy with water. So, I have made a collection of water guides and builds to help you on your way to greatness! While you run these no-Attila builds, you should really focus on getting as many Attila shards in arena as possible!
I have gathered a few diferent builds that I think you might find interesting to read more about. They work in very different ways, and therefore they all have their own dedicated article explaining the builds in detail. However, you must understand the logic behind them in order to choose what you want to do with your water.
Logic behind water builds
As an Infinity Kingdom player you are faced with many facets of the game. There is a PvP element in SvS (maybe in Norheim), in Arena and occationally once in a blue moon you will maybe do a real Illusion Battle (non prime league). You also have PvE content in two primary shapes: (1) Fighting gnomes and / or event-gnome-camps where you face a team of gnome Immortals on the battlefield. Here you want consistency to grind it out, making Barca a solid choice. You also have gnome bosses and the spider boss twice a week where you only face a single enemy. This makes Barca utterly useless but also makes Hippolyta extreemly strong.
As such you have to figure out what is important for you. Which elements of Infinity Kingdom are you struggling with the most and how do you like to play the game? Do you want to farm gnomes and compete in PvP with Barca? Do you want to slay bosses like they are wet noodles with Hippolyta? Want to build out a crit-chase march for arena with William?
You have a many different options as a water user for compositions in varying price ranges (incl. alternatives for players unable to max Attila). Below I have outlined the best builds for you who want to run water even without Attila. Lastly, I also added the pure-water build which you want to move towards as you get Attila shards from the market. When / if you are looing for some more advanced builds later on, see my other guide on spender water builds where you will find Bathony and Khan can take water to new heights!
Free to play without farming Attila!
The cheap 1-dollar builds: Here we unlock Merlin, but we need someone to fill in while we build out Attila (before we move on to the second build). We want to run one of three combinations: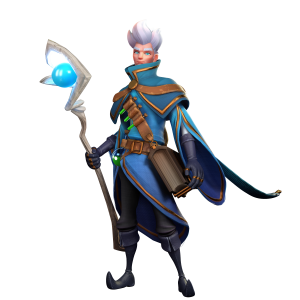 Free to play with Attila!
Water pure. Here we rely on the core water Immortals Merlin and Attila to nuke and control the battlefield.

If you are a light-spender or have considered spending a little in Infinity Kingdom, you can get a lot of value from little spending by developing into water builds with Genghis Khan or Bathony. Khan can be unlocked free of charge via Golden Path, but realistically you need to spend to have the gem supply and market refreshes to get him to max without building for years… So, if you are a low or light spender you might want to check out my article on low to mid spender water marches here.
Published: 08-06-2022