Holy w. Bathony & Charles
This guide is part of my article series on holy builds. If this build is not to your likeing, have a look at the rest of my builds on the lightning build page. I have multiple builds for any taste available, IB, PvE, arena/ToS builds and F2P/cheap builds.
This article is on holy as an off-march (2nd or 3rd)

Why not run holy main?? Because we are taking advantage of how natively strong the holy Immortals and Bathony is. With a minimum of ToK passives, we are able to create a powerful setup. Holy Immortals and Bath do scale like every other Immortal, but no where near as much! I.e. improving ToK passives on an earth march makes a much bigger difference than on holy. Thus, when we need a 3rd for Arena or Throne, this march enables us to have 3 extreemly strong teams instead of 2.
This is an example of this build in action: Holy-bath-Charles build which will wreck any other second or third march. It even kills some mains at equal power!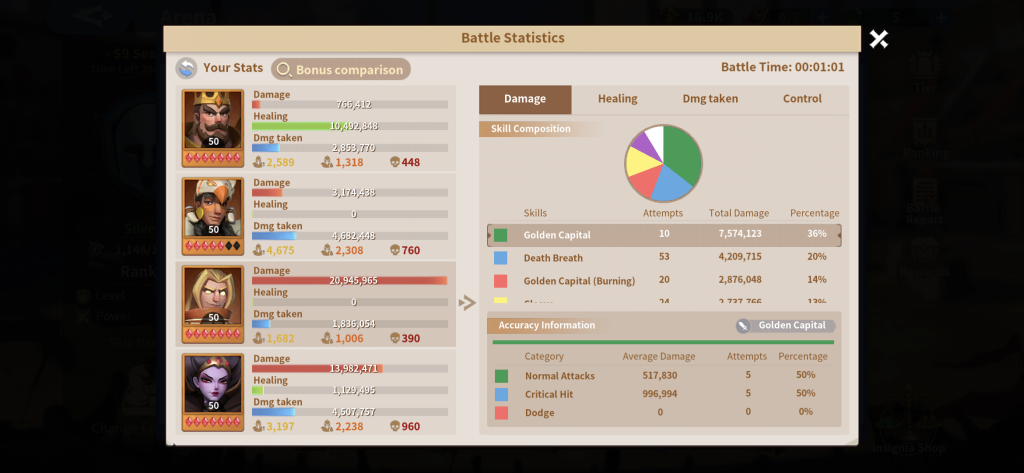 How does it work?
This setup is pretty simple, we use whatever ToK skills we have left after building our first and second teams and watch these powerhouses of Immortals beat the living **** out of even solid main march armies.
We abuse Manco, Bath and Gilga's superior ultimate abilities to deal massive damage. Moreover, we use Charles here, because his shield is the strongest healing spell in the game. It is impossible to counter, as wounds dosen't work and Peter is waaaaaaaay too slow.
ToK passive setup (3rd march)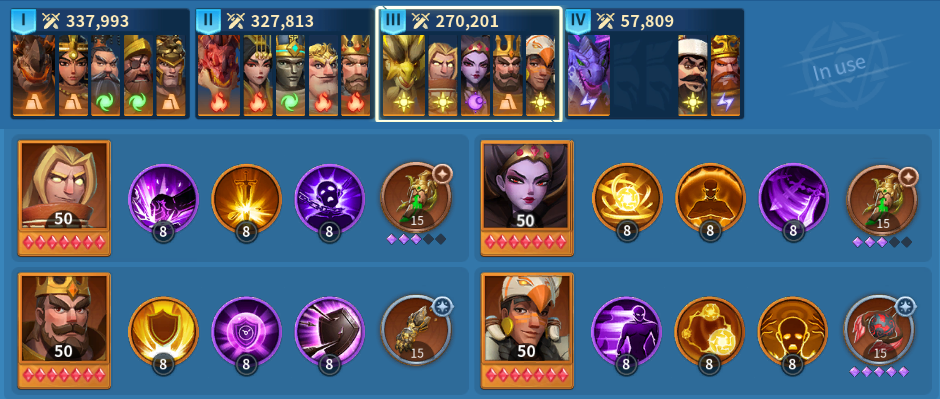 You want to run this passive loadout: Remember that this is what I have left, what you have left will do fine too! Remember that the green passives are surprisingly strong. Also blues like silence and rage also perform well.
Above you see two examples of how to run this build. It all depend on the ToK passives you have left after filling main and second march. The great thing about holy tho, is that because of Manco, you can stack dodge like no other march and actually make very good use of dodge grace and misleading aura (passives not of highest value anywhere else).
This is just what I have left, you can pretty much run this team with anything and it will perform!
Published: 01-08-2022