New Immortal: Khubilai Khan (holy)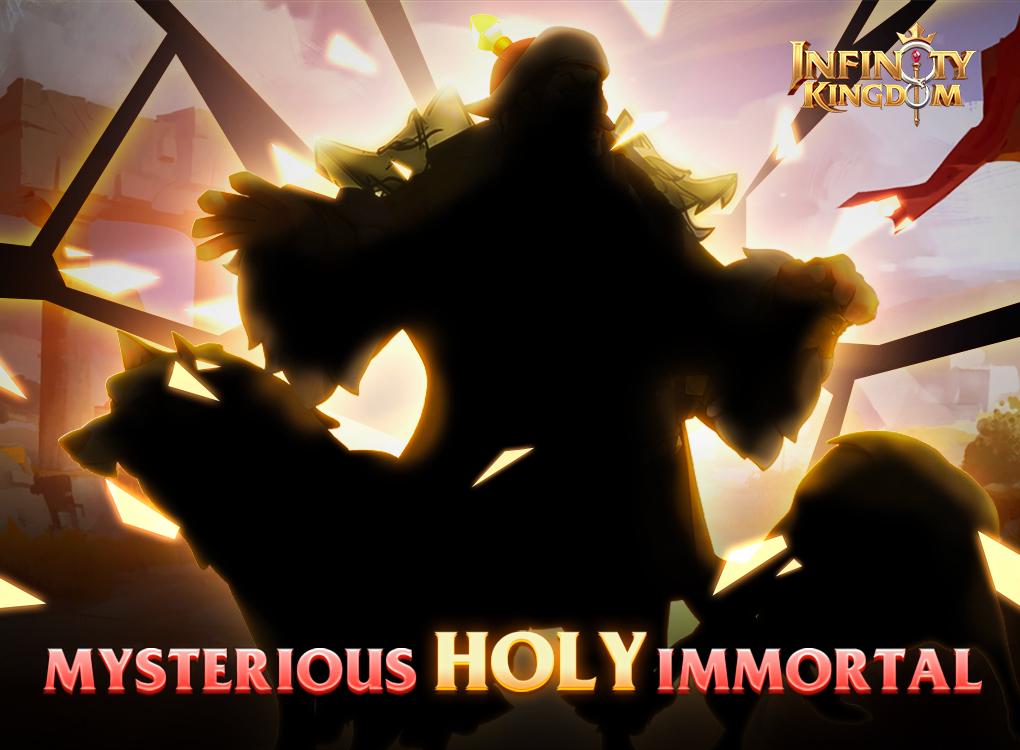 Khubilai Khan
Ultimate skill: Total Conquest
Randomly select an enemy unit (repeat for 5 times) and cause physical damage (Damage Rate x%), each damage has a 60% chance to increase the physical damage recieved by the target by x% for 9 seconds, stacking up to 3 times.
Scaling:
Damage rate: 72% / 96% / 120% / 144% / 168% / 192% / 216% / 240%
Recieved damage reduction:
Damage rate: 9% / 12% / 15% / 18% / 21% / 24% / 27% / 30%
Infinity Kingdom have a new Immortal taking the field. Khubilai Khan also known as The First Yuan Emperor, and great Khan of the Mongol Empire who completed the conquest of China begun by Genghis Khan. Now, he is preparing to conquer Norheim in Infinity Kingdom!
General Info
Role: Frontline damage dealer (physical damage)
Holy element
How to unlock him?
Whilst there are no official word out on how to unluck and max him, we can comfortably assume that he will be released into the growing pool of Shadow and Holy Immortals in the Thiea's Roulette event. This is a spender event which you can read much more about here.
Why is Khubilai Khan interesting?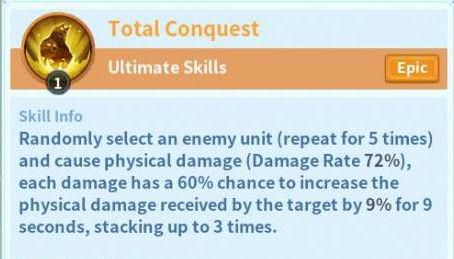 Holy has two main problems at the moment, (1) Caecar sucks and (2) Khan/Qin wounds deny both dragon and Theo healing. We are already able to build niche holy builds to counter wounds through Joan (AD + AR) and now we can comfortably replace Caecar in default meta compositions! Hurray for holy users 🙂
In addition to the above, his ultimate skill is interesting as it brings something new to holy, something that the element has needed so much that running Herald or Attila with uniques have been tested to some succes! A physical damage debuff on our enemies.
Ultimate skill: Total Conquest
His Ultimate offer new opportunities for holy marches by increasing the physical damage dealt to enemy immortals significantly. Holy element is all about pumping our massive amounts of physical damage from Manco and Gilga, which synergizes perfectly with the addition of Total Conquest debuffs.
If you thought holy dealt a lot of damage before… oh boy are you gonna be impressed soon!
Published: 23-06-2022